Latest News for Oxford Hypnotherapy
The latest Oxford Hypnotherapy news is as follows:
---
Oxford Hypnotherapy News for November 2017
November 1st is National Stress Awareness Day?
www.nationalstressawarenessday.co.uk
---
Oxford Hypnotherapy News for October 2017
The 10th of October is World mental health awareness day and the theme this year is Wellbeing in the workplace. See blog
---
Oxford Hypnotherapy News for September 2017
David Perry and I will be running a joint workshop entitled 'Intermittent fasting and the Psychology of Eating' in Kennington Village Centre on Wednesday 13th September from 7-9pm. We only have around 16 spaces so please register your interest in attending asap by letting David or I know. This does not commit you to attending but means you will get priority in obtaining a place. If we run out of spaces, we shall be doing a follow-up workshop.
See Intermittent fasting page on Facebook
---
Oxford Hypnotherapy News for August 2017
I'm pleased to announce from August 2017, I will be working from The Bampton Clinic in Oxfordshire. Known as the village location of Downton Abbey, the clinic started off as an osteopath clinic and has expanded over the years. Therefore, I shall be offering a range of talking therapies as well as the hypnotherapy.
Brainworking recursive therapy – good for tackling traumas
NLP – good for motivation and confidence building as well as coaching
Solution Focused Therapy SFT – looking at how to solve the problem, not going round in circles
Cognitive Behavioural Therapy CBT – understanding how and why we do the things we do
Hypnotherapy – to work on the subconscious mind.
This as well as Nutrition therapy for problems such as fussy eating, food phobics, eating disorders and weight loss.
Also, I am one of the first therapists to be listed in Trusted Practitioner – https://www.trustedpractitioner.com, please read reviews here, or if you're a past client, I'd love to hear from you.
---
Oxford Hypnotherapy News for May 2017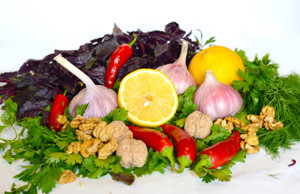 I am pleased to announce I have passed my nutritional therapy course and will be adding this on to my other therapies in due course.
---
Oxford Hypnotherapy News for April 2017
Due to demand, I am looking at holding another supervision group in Highworth Wilts. Please contact me for more information.
---
Oxford Hypnotherapy News for March 2017
I am now a Senior Associate of the Royal Society of Medicine and very pleased to have been accepted as a member. Hence, this allows me access to their training as well and therefore the benefits, they bestow on their members.
---
November 2016
Completed my course on Integrated Medicine with the College of Medicine.
---
September 2016
I shall be working from The Cricklade House Hotel from September 1st 2016. I look forward to working in such a beautiful location.