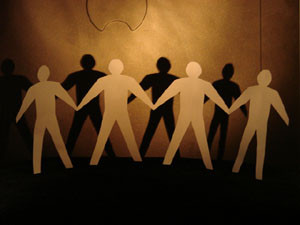 What Clients have said…
Firstly I would like to make it clear that the people who have given testimonials have done so because they are enthused by how well the therapy went. It's down to the individual to give. I also for privacy, protect those who do by only using initials, and sometimes I will change the initials so that it's completely anonymous, that goes for the outcomes too. Don't forget Outcomes are as important as testimonials, see them on the Outcomes page.
---

5.0 out of 5 stars (22 reviews)

---

Verified Client

Practical and supportive supervision.

  

AJ

 on December 06, 2018 at 15:46:42

Supervision Testimonial I have been having supervision from Penny for a few years now. She was very supportive of me when I first approached her. Initially I really needed help with my confidence as I was very much finding my feet in my new career. I have benefited from one-to-one online supervision and I also group supervision sessions. Both approaches provide different benefits. The one-to-one really allows me to discuss individual cases and areas that I want very specific help. In contrast the group supervision provides some of this but also lets me hear other therapists' perspectives, business practices and some much-needed friendship. All of this really helps because, at times, the job can be quite isolating. As I was inquisitive and interested in becoming as competent and rounded as I could as a therapist Penny really encourage me to explore different ideas and courses that may be useful for me. This led me to decide to undertake significant additional training which has improved my competence and enjoyment of the work I do. I'm very grateful that Penny listened to my needs and advised accordingly. Not everyone will need the same thing as me, or indeed, will have come from the same training background but with Penny's open and flexible approach it really doesn't matter. I feel very much felt that she sees people as individuals and is interested in helping them become the best therapist they can be.

---

Verified Client

Penny was great with my daughter, she has given her techniques to control her fear. I would definitely recommend her services.

  

Anon

 on December 04, 2018 at 12:52:22

Penny was really great with my daughter; calm and patient. We visited Penny for an initial consultation where she took the time to explain to my daughter about why she was experiencing this debilitating fear of dogs, how her brain was working and what Penny could do to help. Penny seemed confident that my daughters fear could be bought under control in seemingly few sessions and she was right to be confident. Having visited Penny for a around 6 sessions, she has taught my daughter a number of techniques to help her to cope in certain situations which she now uses effectively to control her fear. My daughter and I enjoyed the sessions with Penny and I would recommend her to anyone looking for a hypnotherapist.

---

Verified Client

Nothing more to say tha n excellent

  

No Name

 on September 28, 2018 at 05:28:08

Penny was excellent, and would recommend her.

---

Verified Client

BWRT

  

Fabia Cerra

 on August 18, 2018 at 12:39:10

I had one session of BWRT for my anxiety when I audition in London. Since having this therapy, I no longer have anxiety. Penny is very professional, makes you feel very relaxed, explains the therapy in great detail so you know what will happen during the session/sessions. Thank you very much Penny, I would highly recommend you.

---

Verified Client

Glad to be feeling better about needles and hospitals

  

Anonymous

 on July 16, 2018 at 07:33:42

I would just like to thank you so much for helping me with my fear of needles last year so I was able to attend my hospital procedure. However, I have realised that for the first time since my son was born this also allowed me to let go of the trauma associated with his birth. I realised I had carried this around all of that time and it was only when it had gone (woven in amongst the hospital procedures anxiety) that I understood what a burden this had been.

---

Verified Client

Increased confidence and reduced anxiety, great result.

  

Caroline J

 on July 09, 2018 at 20:46:48

After several therapy sessions with Penny our teenage son has more confidence and his anxiety levels have greatly reduced. Our son felt comfortable opening up to Penny who was then able to taylor treatment to his needs. I would highly recommend speaking to Penny if you have similar concerns.

---

Verified Client

Brilliant sessions

  

Peter Williams

 on June 10, 2018 at 11:36:01

I found the sessions very useful, the hypnotherapy greatly improved my sleep, both the length and depth. However, the thing that helped most with the anxiety was the mindfulness techniques I was taught in the sessions, which were great for my exams.

---

Verified Client

Penny Ling - Superstar!

  

Anonymous

 on June 08, 2018 at 13:09:45

Penny helped assist with anxiety and a drug addiction. She was non-judgmental, kind, empathetic and through in her approach to my problems. 6 weeks later I have never felt better. I am sure my addiction will never truly be gone, but Penny has helped encourage me to tackle the underlying issues that have contributed to it, and equipped me with the tools to keep that, and my anxiety, at bay! I will never be able to thank her enough. I saw the biggest changes in my attitude and mood around 3 weeks in and haven't looked back. We parted ways this week and I feel completely ready to move on thanks to Penny and all her support.

---

Verified Client

Thoroughly recommend

  

Nigel

 on June 04, 2018 at 04:50:05

Over the years I've seen Penny a couple of times, each time she's helped me. Lovely lady, very helpful and fantastic at what she does. I'd thoroughly recommend going to see her if you think she may be able to help

---

Verified Client

Highly effective and definitely recommended

  

Ruby

 on April 18, 2018 at 18:58:22

Penny is very easy to talk to and so you feel comfortable telling her the things she needs to know to make your treatment successful. She focuses each session to meet the needs you have as part of your overall goal but also tailors it to the way you are feeling on that particular day. I always left feeling very relaxed, and absolutely feel like the hypnotherapy has helped with the issues I had. I would definitely recommend Penny and would consult her again myself if the need arises.

---
Interview nerves
*Hello Penny
I wanted to let you know that I had an interview for a job today. Don't know whether I was successful or not but as you know to be able to attend the interview was a success in its own right. Can't thank you enough for giving me my life back.
I felt some anxiety and was very nervous but I was able to manage the whole process in a much more "normal" state of mind.
Thank you again.
Very kind regards
Cristina
Cristina Oxfordshire
---
Dancing again after accident
*Thank you so much for your help so far, it's been amazing.
K, Abingdon
---
Afraid to drive after accident
* I am so happy with the outcome from my hypnotherapy sessions, I feel like a new person who is less anxious, stressed and is much more relaxed and confident.  I was doubtful if this would work initially but decided it was worth trying and I have been so surprised by the results – this really worked! Following a car accident I was so anxious about driving I was actually getting pains in my chest and was starting to dread getting behind the wheel days, even weeks, before I had to drive somewhere.  This had been going on for some time and it was affecting my life.  Following my hypnotherapy sessions I can now drive without feeling anxiety or stressed and the pains have gone.  My whole outlook on driving has changed and it has given me back my independence and freedom to plan and go on trips and journeys.  I also feel much more positive generally and so it has improved my quality of life and I am also sleeping much better at night.  This outcome has far exceeded my expectations. Thank you so much Penny*.
NS London – via Skype
---
Problems with self-esteem and emotional issues.
*Hello Penny. I just want you to know I am still going strong. The BWRT really helped me. Thank you so much. My Dad is no longer a problem. If I can ever help you, in any way to help somebody please call on me.*
TB Vale of White Horse
---
A level student helped to sleep to prepare for rowing championships
*Hello, this is MB. I just wanted to let you know I've been sleeping very well for the past week and a half and therefore won't need any further sessions. Thank You for your help, it was a great experience!*
MB Abingdon
---
A level student regains confidence in exam results
*Hi Penny, I thought I should let you know that your therapy has completely changed me for the better. Since our final session not only have I not suffered an attack like before, but the thoughts have hardly come into my head. I remember one night where the same thoughts came to me and caused me to sit up however despite something like that almost certainly causing me to have an attack a while ago, I was able to deal with the thoughts all by myself which was something I never thought I could do. I think your therapy also helped me to focus on GCSEs and I am delighted to tell you that I ended up getting 7A*s and 6As, something I am immensely proud of. Thank you again.*
GF Oxford.
---
IBS sufferer gains her independence
*"Penny was helpful, informative, professional with a varied background and education, she brought a lot of useful varied outlooks which helped me tremendously."*
JT Abingdon
---
Tennis player wins mixed doubles
*"Just to let you know, I played mixed match and won everything! Really enjoyed it too. Thanks very much."*
KR Wooton
---
At last found the ability to stick to a diet
*"I can't thank you enough for all your help. I was in such a state when I first came to you, and came to realise how many things were stopping me from losing the weight – low confidence from a break up, long hours, long commute time – all were stopping me sorting out a diet plan. Now I have spent the past month sticking to a set Slimming World regime which worked years ago, but I lost interest in, and now I'm losing a steady 2lbs a week."*
MA Marcham
---
Gymnastic medal winner
*"I wanted to share with you how well LG has been getting on since visiting you about her gymnastic block. She has managed to get all the skills back and competed at her first full competition for over a year on Sunday, getting a silver medal!
Thanks for all your help, she is so much happier"*
AG Faringdon
---
How Hypnotherapy sports performance gave me a better job
*"Just wanted to let you know the snow boarding went ok – no issues! Also I accepted a job working in the product development department of a major car company, with your help I had the confidence to apply and breeze the two interviews. Just wanted to say thank you and will continue to recommend you to people. Thanks again."*
NG Swindon
---
Getting in the right frame of mind
*"I am thrilled to say that when I went to Slimming World yesterday I hit the 1 stone barrier! When I was a SW member a couple of years ago I spent over a year trying to achieve what I have managed in 6 weeks this time. Thank you for whatever you have reprogrammed in my head that has enabled me to move forward, stop craving chocolate, lose weight and start running! I never would have believed that I could run over 4 miles without stopping on my 3rd run ever."*
KP Abingdon
---
Sporting Success
*"Having broken a leg training, I went to Penny in order to try and rebuild my confidence in order to get back into running. Penny took a holistic approach and helped me with my self-confidence, but also with both my sleep and stress levels. Her work was excellent and really effective – by the end of our time together I was running again and remain a runner to this day! I have a completely different approach to challenges and injuries, which has really helped me with my career as a runner. I still use the sleep/stress management hypnosis CDs when I can't sleep. Utterly invaluable!
I can't recommend Penny enough – she's a wonderful, friendly and inspirational person. She puts you at ease and makes you feel safe and comfortable. I am now an advocate of hypnotherapy and have no compunction in recommending either it and Penny to them."*
KG London
---
Stress and Obsessive thoughts
*"This solution focused therapy helped me stop going around and around in circles and to look for positive solutions."*
LP Reading
---
Depressed feelings and lack of direction
*"Penny has completely changed my attitude towards life being more positive and confident . I am an hypnotherapist myself and I was very impressed by her skills . I couldn't see a positive future after the birth of my daughter, I was completely lost in a very dark place and she brought me out in a world full of light !Now I am more relaxed , calm , enjoying motherhood and achieving my dreams! "*
MM Swindon
---
Emetaphobia
*"Penny has helped me so much in dealing with and coping with having Emetophobia. I feel like i can manage my anxiety and stress levels better now and have more control over having and living with this phobia."*
KM – Weston-Super-mare
---
Driving phobia
*"Hi, Penny. Thank you for all your help. We hired a van to help my son move over 400 miles. It was fine, I was so pleased and it's made life so much easier for my husband and I. I enjoyed coming to see you and am pleased with the results."*
MD Portishead
---
IBS
*"Hi Penny, I doubt you will remember me as it was some time ago now that I came to you in Long Ashton for treatment for IBS. (The lady with the broken foot!)
I have been meaning to say that even though I was totally cynical, as I am sure you are aware, things have improved greatly despite being made redundant recently. I have done two trips to Scotland without any problems and dealt with the upheaval of the job loss – so thank you very much."*
LG Portishead
---
Fibromyalgia
*"I hope you've found lots of new clients in you move to Oxfordshire. I have seen other therapists a few times, but they are not the same as you. It takes time to get used to someone else, but I don't relax as easily as I did with you."*
SC Nailsea
---
Wedding day nerves
*Thank you for your help in getting me ready for our wedding day and saying my vows. I am happy to say that I was a calm, smiley bride and didn't start blubbing at any point in church and said my vows (apparently) confidently!!
It was a wonderful day from start to finish and I or we couldn't have enjoyed it more and I only wish it had gone a bit more slowly!*
JB Oxfordshire
---
Testimonials from Supervisees…
"Penny has been my professional supervisor for the past 2 years. Whenever I need support in dealing with a complicated client, or in setting up my hypnotherapy practice, she always gives me sensible advice based on her extensive experience as a hypnotherapist. I wouldn't hesitate in recommending her either as a Supervisor or a Hypnotherapist."
Tayma Wallbridge Accredited Hypnotherapy
"Penny is extremely professional and very focussed. She works calmly and effectively and always provides very clear, structured feedback and guidance. She is responsive, prompt, open and trustworthy – as well as helpful and supportive. I would not hesitate to work with Penny again."
Shirley Billson
"Penny has enormous drive, commitment to projects and her therapy, is knowledgeable and a good problem solver. I would highly recommend Penny."
Susan Ritson Hypnotherapist
What the research results say…
As a solution focused hypnotherapist I monitor my clients progress every week with outcome ratings, which can tell how a client is improving. These results are then transferred to an anonymous chart. If you would like to see some of these charts at the initial consultation then please let me know when organising a date in the diary. To see more details please see the Outcomes page.