Are you in or near Oxford, Abingdon, Kingston Bagpuize or Bampton and need a change in your life?
I have in the past been in the exact same position as you. Suffering from many phobias and anxiety. That was my past. Today, thanks to the training I received back in 2007, I work with people of all ages, genders, backgrounds and with a variety of problems to make a positive change in their lives. I tailor make your therapy using a range of tools – Solution-focused therapy, alongside Hypnotherapy, Brainworking recursive therapy, Human Givens, Nutritional therapy, CBT, NLP, and mindfulness to help with areas such as:
My specialist areas are: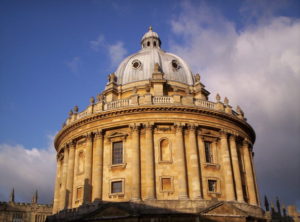 And it's ALL CHANGE here too…
I am now working from the Abingdon Natural Health & Therapy Centre behind Coxeter House on Ock St Abingdon OX14 5AJ. And recently started working in a brand new clinic in Kingston Bagpuize.
Therapy is not a magic wand, you do have to want to change. If your GP sends you to help stop smoking or reduce drinking alcohol, I can't make you achieve it until you want it to happen. I have over 10 years experience in helping people achieve what they want to achieve. If you don't believe me, then read through the list of testimonials.
Continued professional development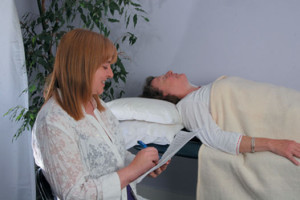 A great deal of my spare time has been taken up with learning. Expanding my knowledge about the brain through neuroscience, and the gut. When you come for the initial consultation, you can also learn why you are experiencing problems. Then learn how you can go about making those changes. It also allows you to ask questions. Please read about the continued professional development and organisations I am affiliated with in the section About Penny. I have been a member of the CNHC (the government's statutory body for complementary therapy) since it's inception in 2010, and I have a DBS check, so I can work with children from 9 upwards.
Hypnotherapy in Oxford, Kingston Bagpuize, Abingdon, and Bampton
I practice Solution focused Hypnotherapy in an Osteopath clinic in Oxford, Abingdon, Bampton and Kingston Bagpuize. All easy access from Witney, Brize Norton, Carterton, Kingston Bagpuize, Southmoor, Cumnor & Didcot. Also Drayton, Steventon, Faringdon, and Wantage. But don't worry if you don't live there, we can do sessions via Skype or Zoom. This enables me to work with clients all over the world. Because my Oxford Clinic is so close to the station many clients from London visit me, especially for my specialist areas.
I have tried to not only give explanations of problems but also include case studies. I have changed all the names and locations to protect the identities of my clients.
---
Hypnotherapy Supervision
I supervise and support other UK hypnotherapists. They also need to meet the requirements of the associations they belong to and make sure they are working to their client's best interests. I hold group supervision in Reading once every two months. As well as hold telephone or skype supervision.
If you are a member of the National Council of Hypnotherapy or the Association for solution focused hypnotherapy, call me today to discuss your supervision or mentoring needs.
---
Hypnotherapist Mentor
In 2018 I launched my therapist's mentoring programme which allows me to share my knowledge of building a business and developing a full-time career. If you are a therapist who is struggling with all the mindboggling things you have to do, then give me a shout. Supervision is there to help you help your clients, the mentoring programme is there to help you.
Overcoming fears for over 10 years