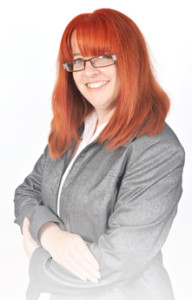 Back in 2001, I was working in the IT industry developing e-commerce sites. It was the time of the "dot com bubble burst" and I along with many of my co-workers were under an enormous amount of stress. During this time I tried hypnotherapy as a means of controlling that stress and so over the course of 3 years, I researched the different forms of hypnosis. One of the main problems I had was a phobia of driving, there had been many near misses and I felt completely unable to drive and often had panic attacks. I tried analytical hypnotherapy first but it made no effect to the phobias.
It was in 2007 as I trained in Solution Focused Hypnotherapy at The Clifton Practice Bristol, I was able to overcome my driving phobia, but also my fear of needles, blood, balloons, and spiders. I have been featured in the book, How to Overcome Fear of Driving: The Road to Driving Confidence and The Daily Telegraph.
Other courses and organisations
Since then I have also added Cognitive behavioural therapy, DBT, NLP, Mindfulness, coaching, nutrition and BWRT  to my toolbox and became a supervisor for the NCH and AfSFH in 2010. That was a busy year as I was also involved in setting up – The Association for Solution Focused Hypnotherapy – and was its journal editor for 5 years and I was one of the first hypnotherapists to be accepted into the government created Complimentary Natural Healthcare Council.  In 2016 I started to train in Nutritional Therapy so I could work more closely with my weight loss clients and food phobic clients on making sure they were eating the right balance of foods. Also that year I received the foundation certificate in Integrated Medicine from The College of Medicine. In 2017 I was accepted as Senior Associate of the Royal Society of Medicine.
As a result of having a consultation with me, you will leave with an understanding of your problem from both a biological and psychological perspective, and gain a clear insight into the potential benefits of hypnosis and how you might feel about working with me. You will also have the opportunity to have all your questions answered.
Coaching and mentoring
I have also trained as a solution focused psychotherapist, coach and I mentor for Oxfam, as well as having completed relationship coaching programmes through Human Givens and Elliot Connie to help couples work through their problems without the need of marriage guidance therapy.
Today I work from a variety of clinics in Oxford, Abingdon, and Bampton.
Continued Professional Development
Hypnobirthing – Clifton Practice 2008
Mindfulness and acceptance – Clifton Practice 2008
SF Coaching in business – Clifton Practice 2009
Drug and alcohol dependency – Clifton Practice 2009
Cognitive Behavioural Therapy – Clifton Practice 2009
Solution Focused Brief Therapy – Clifton Practice 2009
The impact of hypnosis on pain & disease. – Clifton Practice 2010
Supervisors course – Clifton Practice 2010
Hypnotension – NCH 2011
Coaching – The Coaching Academy 2012
NCH extravaganza – NCH 2014
Couples therapy – Human Givens College 2014
Solution Focused Couples Therapy – 2014
Research – Clifton Practice 2014
Mentoring women back to work – Oxfam 2014
NCH Extravaganza – NCH 2015
Brain working recursive therapy – Terence Watts 2015
Train the trainer – Knowledge Academy 2015
NCH extravaganza – NCH 2016
Working with children – Clifton Practice 2016
Training Therapists in Social Media – FHT 2016
Foundation course in Integrated Medicine – The College of Medicine 2016
Pain Management – Dorothea Read Cardiff Hospital 2016
Nutrition therapy – Oxford College 2017
Science of the Initial Consultation – Clifton Practice 2018
Dialectic Behavioural Therapy – Udemy 2018
EMDR – LG training 2018
Workshops Delivered
Confident Public Speaking – for Gordano School
Make your brain work for you – Federation of Holistic Therapists
Social Media for Therapists – Federation of Holistic Therapists
Intermittent fasting and the psychology of eating – with David Perry
Refocusing the mind – How to stop distraction – with Chris Jones – PA events.
Media appearances
I occasionally make appearances on BBC Radio Oxford on shows such as Malcolm Boyden's Valentine's show where I talked about phobias – and fear of commitment. On Kat Orman's lunchtime show we talk about current news stories such as hugging and the importance of Oxytocin. I have also been on BBC Radio Somerset talking about motivation, and National BBC radio talking about phobias.
I have also appeared on Oxford TalkTV Channel 8 talking about uses of hypnotherapy and the difference between a hypnotherapist and a stage hypnotist.
A variety of national newspaper articles have been written about me, including one on my driving phobia and experience with living with someone with sleep apnoea.
Codes of conduct & ethics
I am or have been a member of the following professional bodies:
Senior Associate of the Royal Society of Medicine.
The College of Medicine
The Complimentary Natural Healthcare Council
The National Council for Hypnotherapy
The Association for Solution Focused Hypnotherapists
My clients come from all walks of life – in Oxford, I see children over 9, students, employees and professors from Oxford University. In Abingdon, many of my clients work in the science parks dotted around the area including Didcot and Milton Park. Around Bampton, it tends to be RAF personnel from Brize Norton, sports and horse riding related issues.
A large number of clients come as a result of referrals and having heard me talk on BBC Radio about mental health issues.
TV appearances
In 2015 I was interviewed by Talk Oxford, the local TV channel about the work I do.

---
Please give me a call or email me so we can start making the changes in your life you need – to make it better.
I look forward to hearing from you.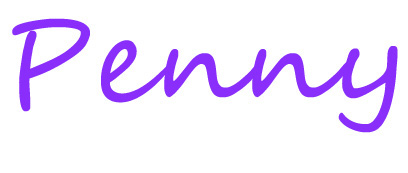 ---