Hypnotherapy & Talking Therapies OX14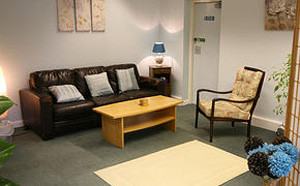 Abingdon is a historical town, set on the banks of the River Thames in Oxfordshire. It's close proximity to the A34, Didcot and Oxford make it an ideal location for a Therapy Centre. The Complementary Healthcare Practice was established in 2013 and hosts many therapies including Acupuncture, Bowen, Osteopathy, and Sports massage.
The Clinic is located at 94 Ock Street, Abingdon, OX14 5DH.
Locating the Hypnotherapy & Talking Therapies Clinic from the A34
When approaching from the A34 Marcham turn, it's on the road straight into the town center.
When you come to the Fire Station on your right, you are close. Next to it is a retirement home, then the clinic is in an office complex. Drive through the arch and park around the back on the left-hand side.
Locating the Hypnotherapy & Talking Therapies Clinic from Abingdon Town Center
As you come through town, you will be directed to the A34 down Ock Street. You will pass a tyre business on your left and a row of Victorian Houses opposite the historic Alms Houses. The Clinic is next on your left and set back from the road. Turn left into the car park. If you miss it and find yourself at the Fire Station, there are plenty of opportunities to park in the area.
Times and Days – Hypnotherapy & talking therapies available in Abingdon
Tuesday 14:00 – 20:00
Thursday 12:00 – 20:00
For other times and places available, please see the Oxford and Bampton pages
Also see: http://www.abingdontherapies.co.uk/