Using Hypnosis to lose weight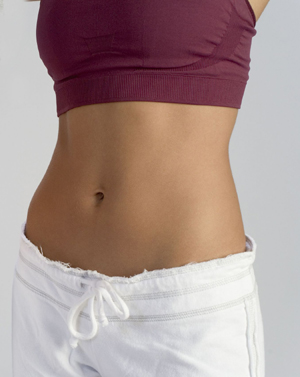 Do you want to be slimmer, fitter and healthier?
7 steps to understanding how solution focused hypnotherapy can you can let go of your excess weight and remain your ideal weight and size, naturally.
What it involves:
At the initial consultation you will learn how your mind works and how it is stopping you lose weight.
Discover what underlying issues are currently stopping you reach your goal.
Set up a plan of action for what small steps you can start that day.
Realise some of the habits, thoughts and behaviours that are in conflict with your weight-loss goal and replace them with more positive ones.
Deal with any unresolved or underlying issues that could hamper your long term success, such as low self esteem, lack of confidence or feeling lack of love.
Take an overall view on current eating habits, with a possible view to seeing one of our nutritionists.
Start thinking like a naturally slim person and develop a long-term habit.
The benefits of SF Hypnotherapy over other types of hypnosis is that we draw on your strengths and resources, leaving you feeling more confident, feeling more in control, having more motivation to exercise, finding alternate ways and means to fulfill your emotional needs. By tackling the negative emotions of guilt, shame, boredom, fear, grief, or lack of self worth you can make the changes needed to start losing weight.
This package includes:
4 tracks on 2 CDs to help relax and make better choices for yourself.
Email & text support for the times between sessions.
Solution Focused therapy to aim for your prefered future.
Cognitive behavioural therapy to challenge any stubborn thought patterns.
NLP to help keeping focused on the future success.
Terms and Conditions
Each session will take place a week apart, so please make sure you can make each one, and 48 hours is needed to cancel. Payment is by cash or cheque.
*A suggestibility test is done to see how suggestible you are – lesser suggestible types will not respond to this method of weight loss.
It is not recommended for individuals with mental health problems, schizophrenia, epilepsy, bipolar or borderline personality disorder. Eating disorders require a slightly different approach, so please call for more information.
Follow up sessions
As 2lbs a week is the goal, after 1 stone the sessions will be once a fortnight for the next stone, then once a month until the target weight has been achieved. When that has been achieved, it's down to you to maintain the weight using the CD's and all the information given. Keeping control is based upon regular exercise and stress management.
I do not provide clients with foods to eat or avoid, it's down to you to make those choices based upon what you have learnt through the process.
---
Weight loss case study
Susan came to see me about losing weight. When we looked at what it was she was doing, she admitted that she had very little self control.
She had been widowed just over a year and had moved and found a job to keep her occupied. She had bought herself a dog to keep her company and to get some exercise. In the first couple of weeks she realised that her lack of will power was due to feeling tired, and that her job had not lived up to her expectations. She thought it would let her meet people but she was on her own most of the time. She didn't need to work, but she didn't like the idea of just giving it up either. Over the next few weeks she was also able to put together strategies when buying her shopping to be more mindful to the types of food to purchase, and to cut back on wine. Instead she decided to fill the fridge with low calorie tonic water, fruit juice and low calories snacks.
By week 5 she had decided to leave her job, and she was also feeling more in control. She'd been to see friends and had decided to join some evening classes to meet people and persue her interests. She also joined a widows lunch group.
By session 9 she was back in control and was coping much better with organising her time and her diet. She chose the 5:2 diet plan because there was only her and all she did was to eat a salad or soup on those days. She lost over a stone and by her last session she was looking forward to buying new clothes and going on holiday with friends.
Disclaimer:
Hypnotherapy is effective, however results may vary and success in not guaranteed. Full client commitment is important. Please read FAQ's for more details.
---
Penny Ling is a widely experienced hypnotherapist who has worked with everyone from top executives to stroke victims since 2007. She has been editor of Hypnotherapy Today Magazine and is a supervisor and mentor for members of the AfSFH and NCH.
Read Penny's inspiring story "How I beat all my phobias", or find out more how hypnotherapy could help your problem by downloading "How Solution Focused Hypnotherapy can help with life". Feel free to send Penny a message here.
---