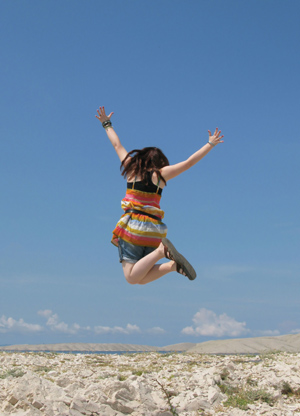 Confidence is an odd thing, we know when we feel confident and when we don't, but it's difficult to pin down exactly what it is.
Confidence comes about by doing something repeatedly until it becomes second nature. One learns to drive confidently by doing the actions over and over again until we stop thinking about them, added to how we think or feel about day to day experiences.
There are many reasons why we lose confidence, sometimes it can be situations you wish you'd handled differently, or it could be a sudden accident which had nothing to do with you may have scared you so much you just stopped doing something.
Hypnotherapy is a very useful tool in helping build self confidence because it helps reduce the anxiety and the negative self talk. It allows the part of the brain that governs control to have a greater effect on our behaviour.
Solution focused work too looks at times when you've been confident in other situations and help translate that confidence to the areas which you feel less confidence in.
I have had years of working with clients who have expressed lack of confidence in all kinds of situations, whether it's at work, in a task they have been given to do, in social situations or in performance.
As an artist I have worked with people who would like to draw or paint better but stop themselves because all the negative chatter they experience. It may come about by parents or teachers not seeing the worth of creative work, or you may have had bad criticism over something you've made or painted. One's negative self talk can keep those confidence levels way down.
If you would like an informal chat about what you would like to achieve, then call or if I'm in clinic and can't answer my calls, then text Hypno to 07508 658934 or email solutionshypno(at)yahoo.co.uk, replacing the (AT) with @.
---
If you would like to read a case study then please email me to receive your free e-book "10 years on the couch".
---
Also see: Feel confident like Wonder Woman

---
Penny Ling is a widely experienced hypnotherapist who has worked with everyone from top executives to stroke victims since 2007. She has been editor of Hypnotherapy Today Magazine and is a supervisor and mentor for members of the AfSFH and NCH.
Read Penny's inspiring story "How I beat all my phobias", or find out more how hypnotherapy could help your problem by downloading "How Solution Focused Hypnotherapy can help with life". Feel free to send Penny a message here.
---